Recognise!
The Small Tortoiseshell has an orange-brown base colour and is also recognizable through its black-orange forewings and the black and blue dots on the tips of its hindwings. It may be mistaken for the much rarer Large Tortoiseshell (Nymphalis polychloros), which does however not have the extensive brown colouring on its hindwings.
Did you know?
The Small Tortoiseshell hibernates in the adult stage. However, it does need frostless areas to not freeze to death. Therefore this buttefly may well seek out buidings, where basements and attics seve as a resting place before it flies out again on warm spring days.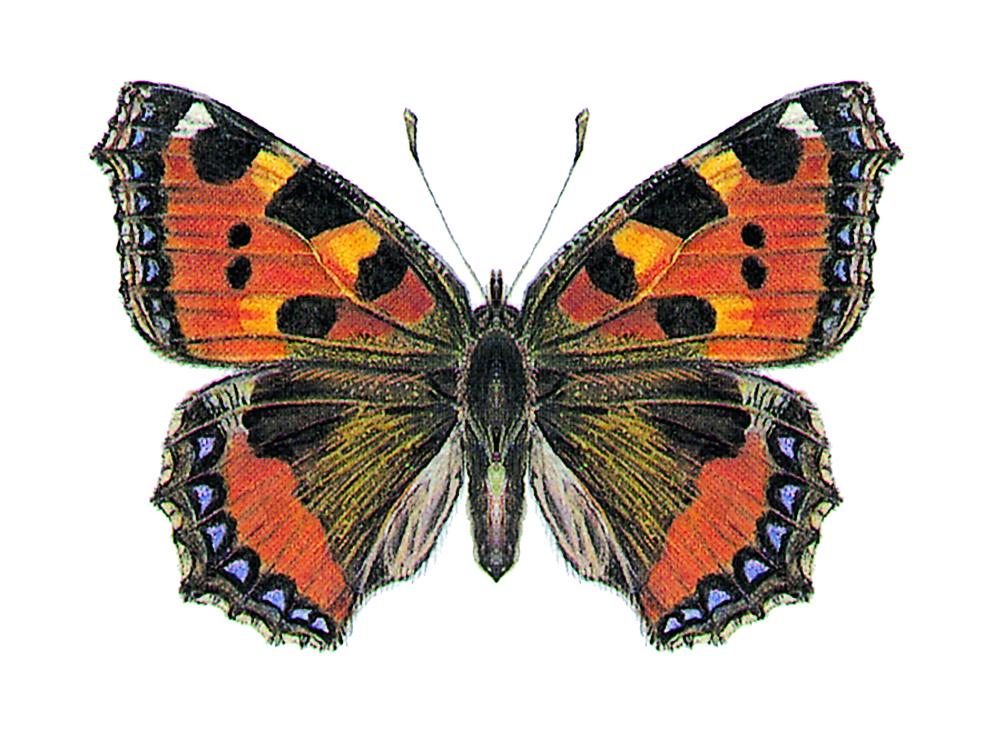 Source: "Schmetterlinge entdecken, beobachten, bestimmen. Die 150 häufigsten tagaktiven Arten Mitteleuropas." Seggewiße & Wymann, Haupt Verlag.